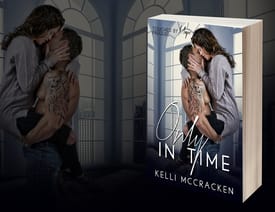 Welcome To The Official Website
Of Author Kelli McCracken
Step into worlds where destiny and desire collide. Weaving a web of magic with every word, you're sure to have your soul seduced by this contemporary and paranormal romance author. Follow the journey of the Psi as they battle to save the world, as well as their hearts, in Soulmate Series. Get a touch of magic and whole lot of spice in the Touched by Magic Series. Learn of heartache, love, loss, & hope in Heart & Soul Series. No matter which you choose, you're sure to fall in love with one of Kelli's books.
Newest Book: Beginnings: First in the Series Romance Box Set
From rock stars and musicians to soul-bound psychics, this collection of contemporary and paranormal romance novels will leave you breathless. Box set includes:
What the Heart Wants: Soulmate Series Book 1 — A recurrent dream. A fated encounter. A destiny neither can deny.
Heartstrings: Heart & Soul Series Book 1 — Forgetting the past isn't always a choice.
Longing for You: Touched by Magic Series Book 1 — Redemption. Seduction. Love wasn't part of the plan.
Only in Time: Mystique Antiques — He lied to protect her. She left to forget him. Neither expected the past to change their future.
Buy this collection and heat up your kindle today!
"I am in awe and wonder of Kelli's Storytelling Talent." —Reviewer, Sweet N Sassy Book A Holics
"Kelli weaves a wonderful story with each word she writes." —Amazon Review
"Kelli McCracken truly is an author who weaves her magic around you and you never want to leave." —Amazon Review
Layne Perry Series Book 1