Rock-N-Roll Heiress Prequel
He's her final and toughest assignment. She's his last chance at success.
Mia ~
I'm next in line to inherit a legacy known as Music Haven, the place where dreamers become legends. My grandfather groomed me from a young age to take his place as CEO. All I have to do is complete one assignment.
Except, my last project is the toughest one yet.
Now, I'm representing one of the most notorious rock bands in history—Rebel Stone.
Nothing about this will be easy. I dread every encounter with the cocky lead singer, Darius. While I can't deny his talent or the way my heart races when he's close, he's in my territory now, and I refuse to be his next fling.
***
Darius~
I know how to rock a stage as well as any woman's bed. It's one of the reasons why our manager abandoned us at the start of our summer tour. At least our agent scored us a sponsorship with the Brooks family. They are music royalty, the type of connection we need.
But there's one catch.
I have to work with Mia, the owner's granddaughter when I'd rather have her in my bed.
The thing is, she's brilliant. Our songs are soaring up the charts, bringing us the fame we've desired. Now, the feelings I've kept hidden are surfacing, and Mia's reputation could be in jeopardy, along with my heart.
Can two jaded souls define the meaning of love? Find out in Love Defined, an intriguing rock star/heiress romance.
USA Today Bestselling Author
Kelli McCracken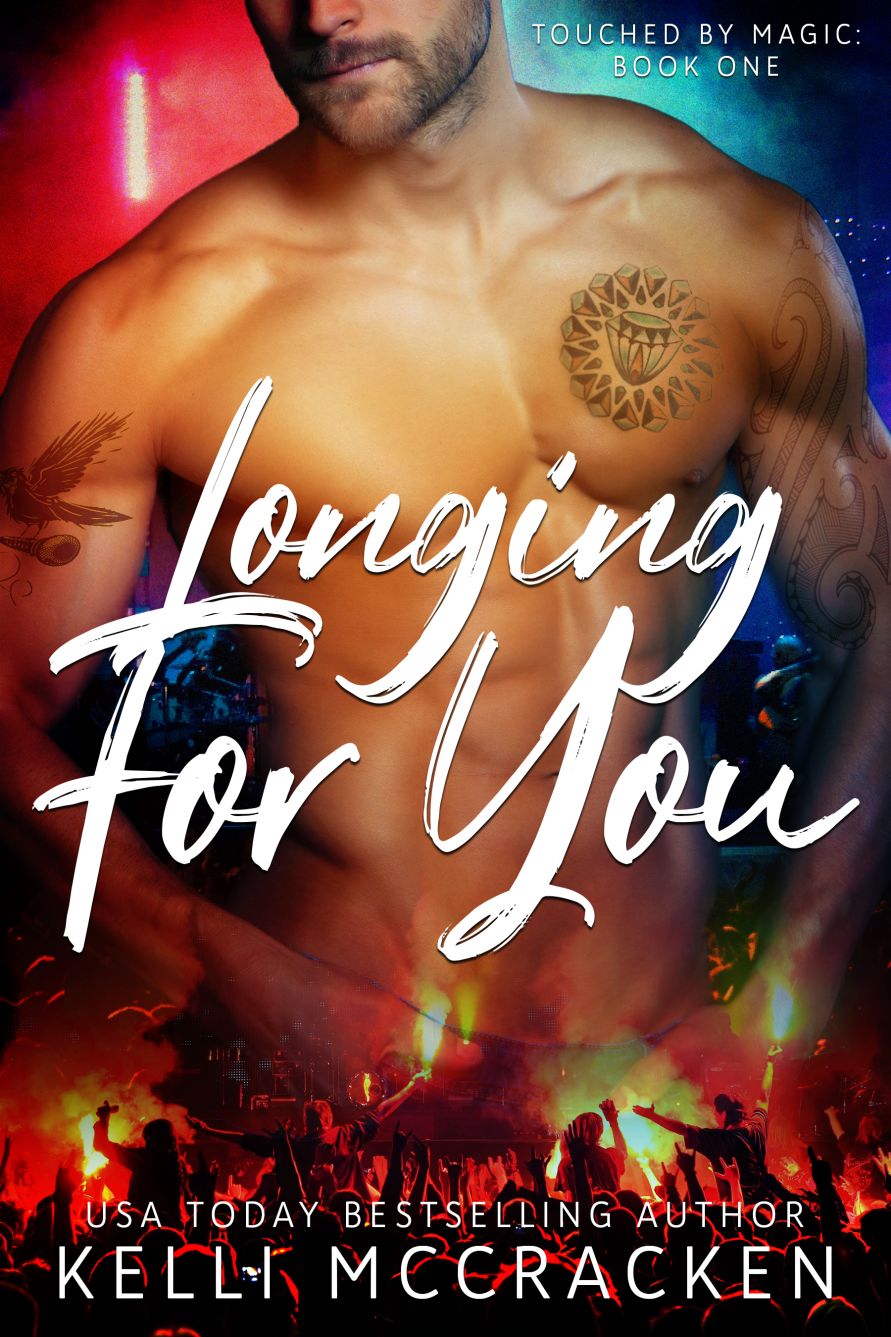 Touched by Magic
(Contemporary Romance)
If you like sexy stories, bad boy rockers, and heroines with a lot of spunk,  you'll enjoy this  sensual series.
Soulmate
(Paranormal Romance)
Follow the journey of Dylan McBride, Heaven Lewis, and Layne Perry, a trio of Psi with a fate like no other. Can they save the world before its destroyed at the hands of The Fallen?
Heart & Soul
(Contemporary Romance)
If you like riveting romances blended with love, loss, and hope, then you'll enjoy Kelli McCracken's gripping look at the struggle people face to overcome the odds.
Rock-N-Roll Heiress
(Contemporary Romance)
Escape to the desert community of Music Haven, where desire turns to passion, lies lead to obsessions, and love comes with a steep price.
A true author is able to pull you in, weave their story around you, and make it part of you. Kelli is one of those authors.
Tracy — Spunky & Sassy Book Blog
My Writing Blog
Follow Along
Check out the December KU Giveaway! Our Romance Authors are sharing KU Books. Read for FREE! Even better, we've pooled our funds to offer an awesome giveaway! Enter to win a $50 Amazon Gift Card. It's just our way of thanking our loyal readers.
Check out the December Preorder Sale & Giveaway! Our Romance Authors are sharing December Preorders and beyond... Most of them are on sale for a limited time. It's just our way of thanking our loyal readers. Even better, we've pooled our funds to offer an awesome...
Love reading & reviewing? Like finding new authors? Wanna join a review team/street team? We have romance authors of varying genres who would love to find new readers! Why join a team? (Or lots of teams?) There are so many perks...like FREE books, advanced notice...