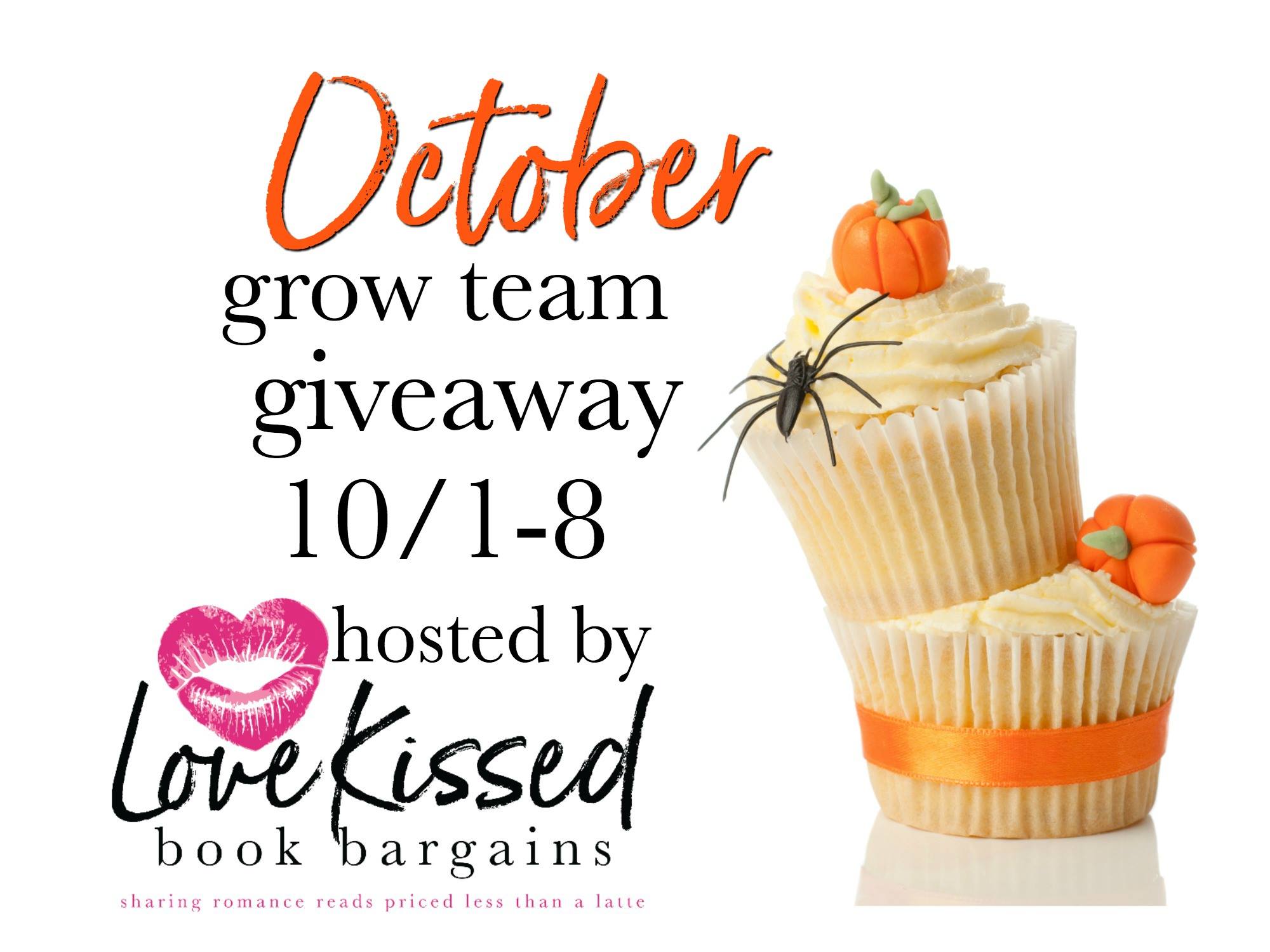 Welcome to the October Grow Team Giveaway, hosted by Love Kissed Book Bargain. Love reading & reviewing? Like finding new authors? Wanna join a review team/street team? We have romance authors of varying genres who would love to find new readers! Why join a team? (Or lots of teams?) There are so many perks…like FREE books, advanced notice of sales, giveaways, and new releases. Let's not forget the swag and signed books so many authors give to their team as a reward for the support. Give it a try! Join some teams and be entered to win $50 in Amazon Gift Cards!
Participating Authors:
Aimie Jennison | Amy L Gale | Darcy Delany | Emma Nichols | Emma Tharp | Holly Cortelyou
|
Kelli McCracken | Mary Crawford | Nancee Cain | Tarina Deaton Enter to win!