Love Defined
ROCK-N-ROLL HEIRESS PREQUEL
 Mia Brooks was just assigned her toughest project—representing one of the most notorious rock bands in history—Rebel Stone.
Rock Star Darius Stone doesn't want Mia Brooks to be his new manager. He'd rather have her in his bed, but Mia refuses to be his next fling.
Love Desired
ROCK-N-ROLL HEIRESS BOOK ONE
Ayden McAllister doesn't want another relationship. Broken by the last, he channels the pain into his bands' hottest songs. Mia Brooks is his last chance to find fame, but working with the heiress of a famous music resort spells trouble. Afraid to trust again, Mia keeps Ayden at a distance. The more they're together, the harder it is to resist him. Falling for him could save her family legacy…or it could leave her shattered forever.
Love Damaged
ROCK-N-ROLL HEIRESS BOOK TWO
Caught in a web of lies and deceit, Ayden McAllister is devastated over losing Mia Brooks. He didn't just cost himself their relationship. His actions led to Mia's disappearance. Now the police think she's dead. Any hope of finding her diminishes when his old mentor, Darius Stone, arrives. Darius has secrets involving Mia, ones that send Ayden on a downward spiral. Yet another threat promises to ruin his career and his reputation.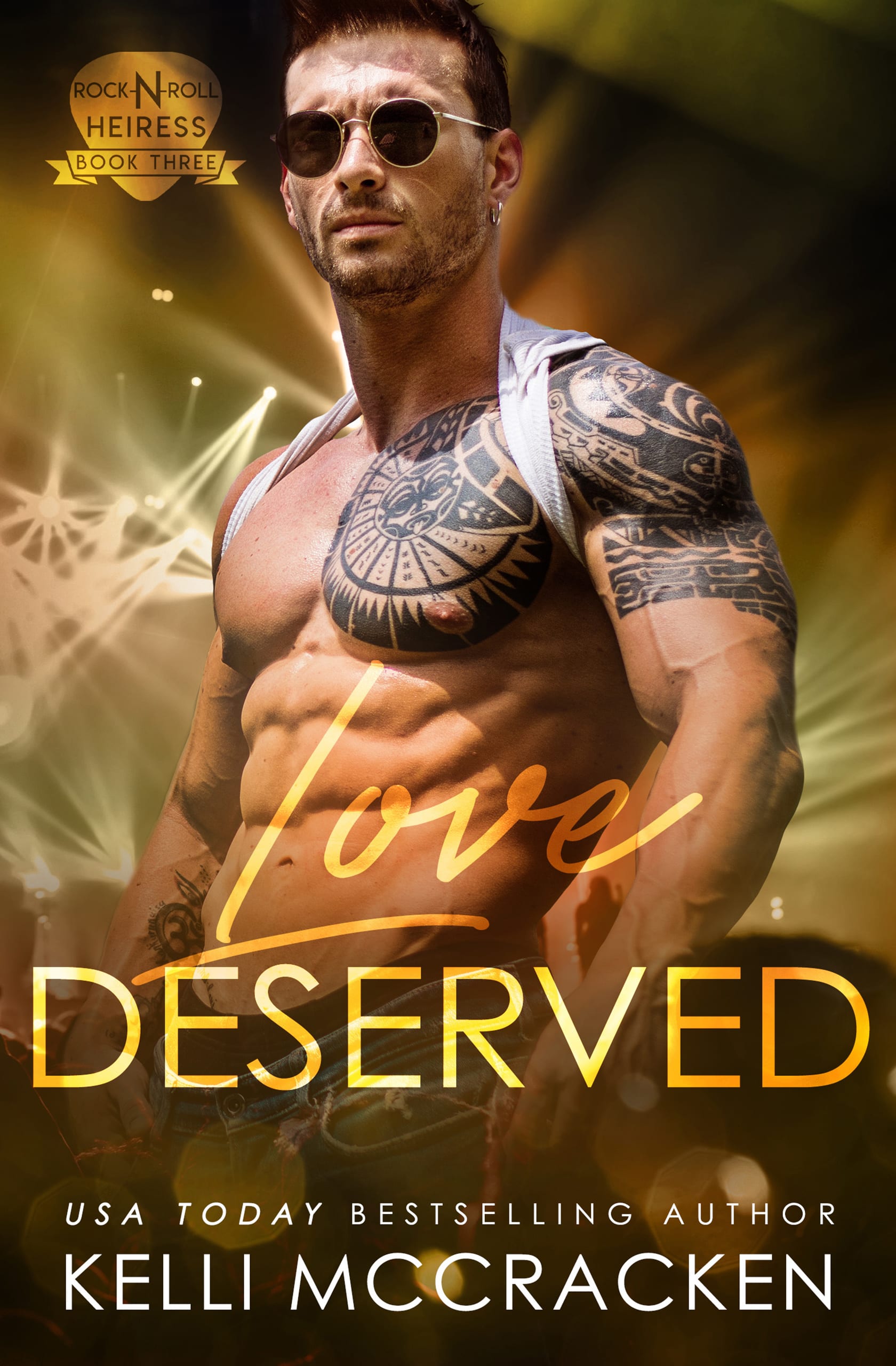 Love Deserved
ROCK-N-ROLL HEIRESS BOOK THREE
Life on the road isn't what Ayden McAllister wants. Countless cities and endless parties are the least of his concerns. The nightmares about Mia leave him shaken and desperate to return to Music Haven. Forcing Ayden to leave on tour crushed Mia. So did lying to him, but she had no choice. If he knew the truth, he would put his career in jeopardy. The secret she carries complicates everything. Now Ayden's back demanding the answers he never received.
Rock-N-Roll Heiress
THE COMPLETE TRILOGY
This boxset includes all THREE full-length novels in the dramatic Rock-N-Roll Heiress series by USA Today bestselling author Kelli McCracken.
Get over 700 pages of steamy, opposites-attract, rock-star/heiress romance. Escape to the desert community of Music Haven, where desire turns to passion, lies lead to obsessions, and love comes with a steep price.