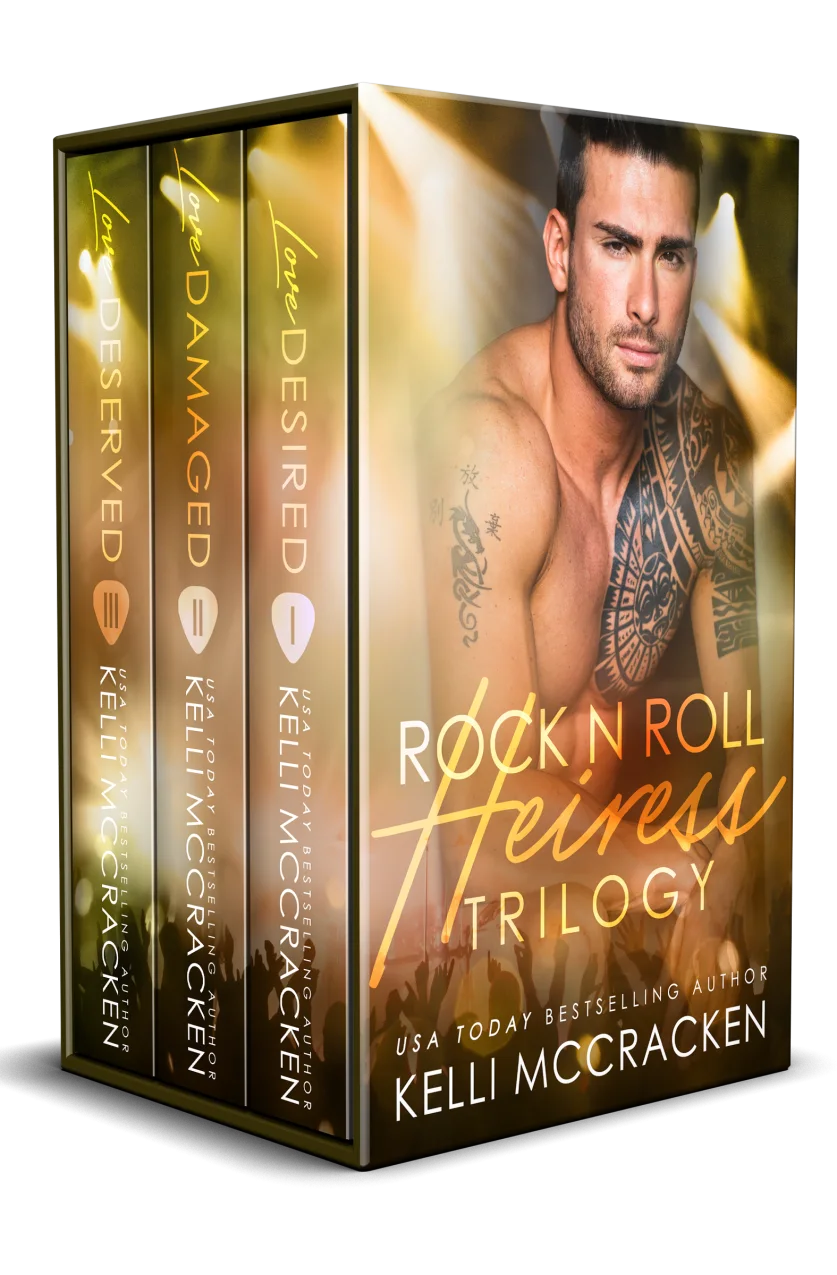 Rock-N-Roll Heiress
THE COMPLETE TRILOGY
This boxset includes all THREE full-length novels in the dramatic Rock-N-Roll Heiress series by USA Today bestselling author Kelli McCracken.
Get over 700 pages of steamy, opposites-attract, rock-star/heiress romance. Escape to the desert community of Music Haven, where desire turns to passion, lies lead to obsessions, and love comes with a steep price.
Included in this set:
Love Desired (Book 1)
Love Damaged (Book 2)
Love Deserved (Book 3)
Can an heiress and a broken musician escape the demons of their past and find perfect harmony, or will lies and betrayals tear them apart? Find out in Rock-N-Roll Heiress, a steamy rock star romance.