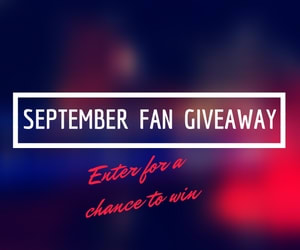 Welcome to the September Fan Giveaway
Is it September already? I cannot believe how fast this year is flying by. For most people across the US, school has begun. The remaining 'summer breakers' go back after this glorious long weekend. #cheerstothefreakinweekend
Speaking of time flying, it's hard to believe that Longing for You is turning one this month!
Well feather my ass and call me a duck
It's also a huge reminder that I need to get my booty in gear so I can finish another book. At least I am writing again.
Here in my little writing universe, it seems like just yesterday I was pecking away at the keyboard, listening to Theo and Cassie tell me their story. My oh my what a story it turned out to be. *fans self*
This month, I'm celebrating Longing for You's birthday (officially September 17th) with a novel themed gift packet. I have some really cool, limited edition items in the packet and I'm ready to send it to a lucky winner!
To enter, just use the Rafflecopter widget below. There are multiple options for entires, so be sure to check out each one. Winners are selected randomly through Rafflecopter.
That's it from this writer for the week. Be back next week with more updates. Enjoy these last few lazy days of summer. I know I am. Hugs and much love to you.