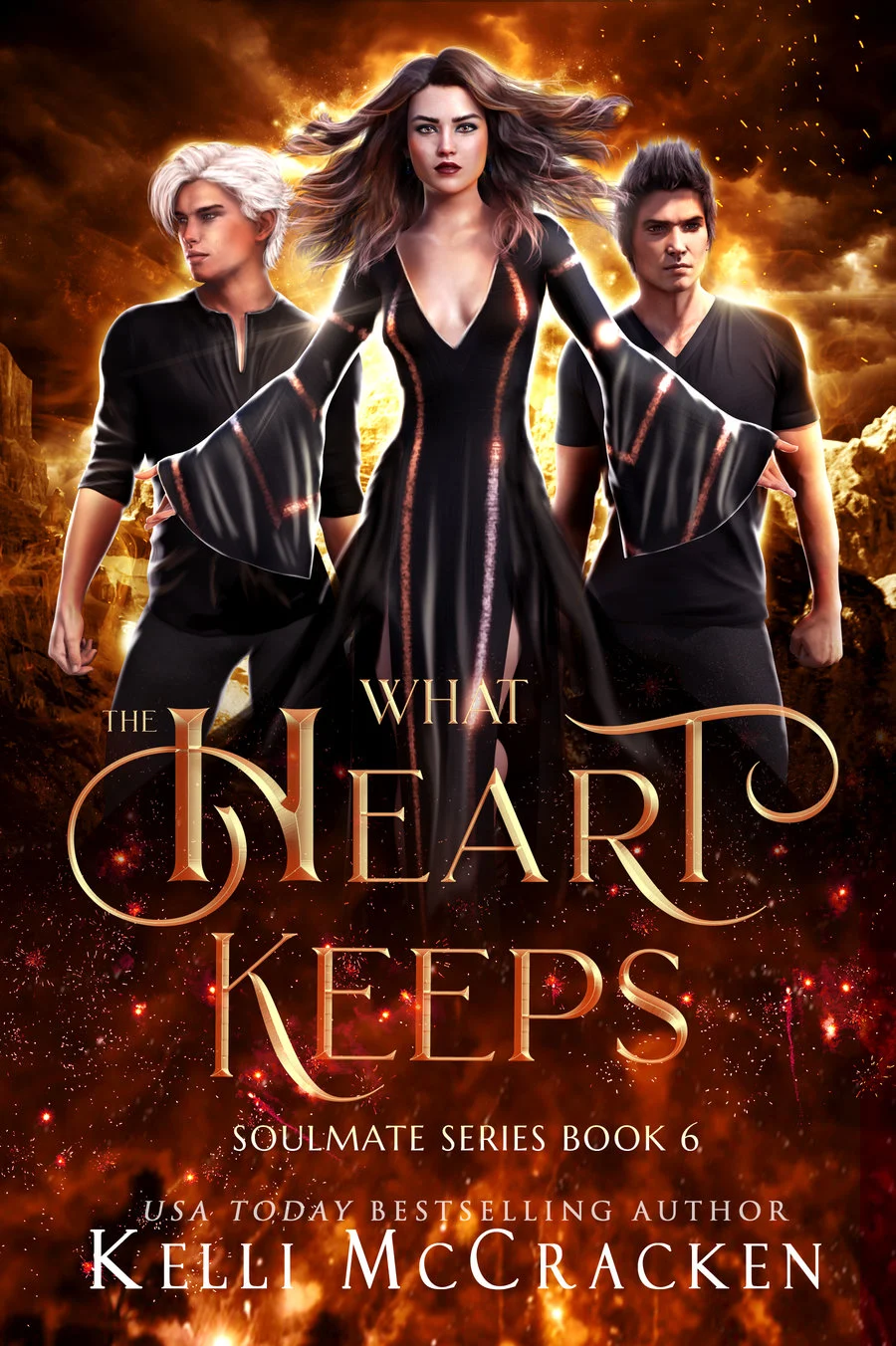 What the Heart Keeps
SOULMATE BOOK 6
A vengeful soul. An ultimate battle. A prophecy fulfilled.
Dylan McBride never imagined he'd turn to darkness until he lost everything. His hybrid powers are drawing him to a world he swore to destroy—the world of The Fallen. Anger fuels his emotions and it's creating a monster not even his Keeper can control. His only desire is to gain custody of his daughter and disappear forever, but the one person willing to help him is a threat to his own existence.
Heaven Lewis's nightmare has just begun. Though she and Layne have accepted their roles as the reincarnated Sun King and Queen, they're far from having their happily ever after. The Fallen have grown in numbers, and they're planning to conquer both humans and Psi in a sadistic, post-apocalyptic world. Time is running out, but Heaven is no closer to learning how to defeat them.
Still reeling over his heritage, Layne Perry fears he'll follow his family's same tragic path into darkness, something Heaven assures him she'll never let happen. He and his queen hold the key to restoring the balance of good and evil. But even as the most powerful pyrokinetic, his abilities won't help him with his toughest battle yet—facing Dylan, the man who wants Layne and Heaven dead, the man Layne also calls brother.
As the final battle looms, Dylan, Heaven, and Layne have demons to face and painful choices to make, but who will be the final victor?
What the Heart Keeps is a paranormal romance filled with suspense, soulmates, and supernatural twists. If you like mystical worlds, larger-than-life characters, and captivating stories of good versus evil, you'll enjoy this epic tale of love, light, and darkness.
.
Grab Book 6, the last book in this slow-burn paranormal romance!