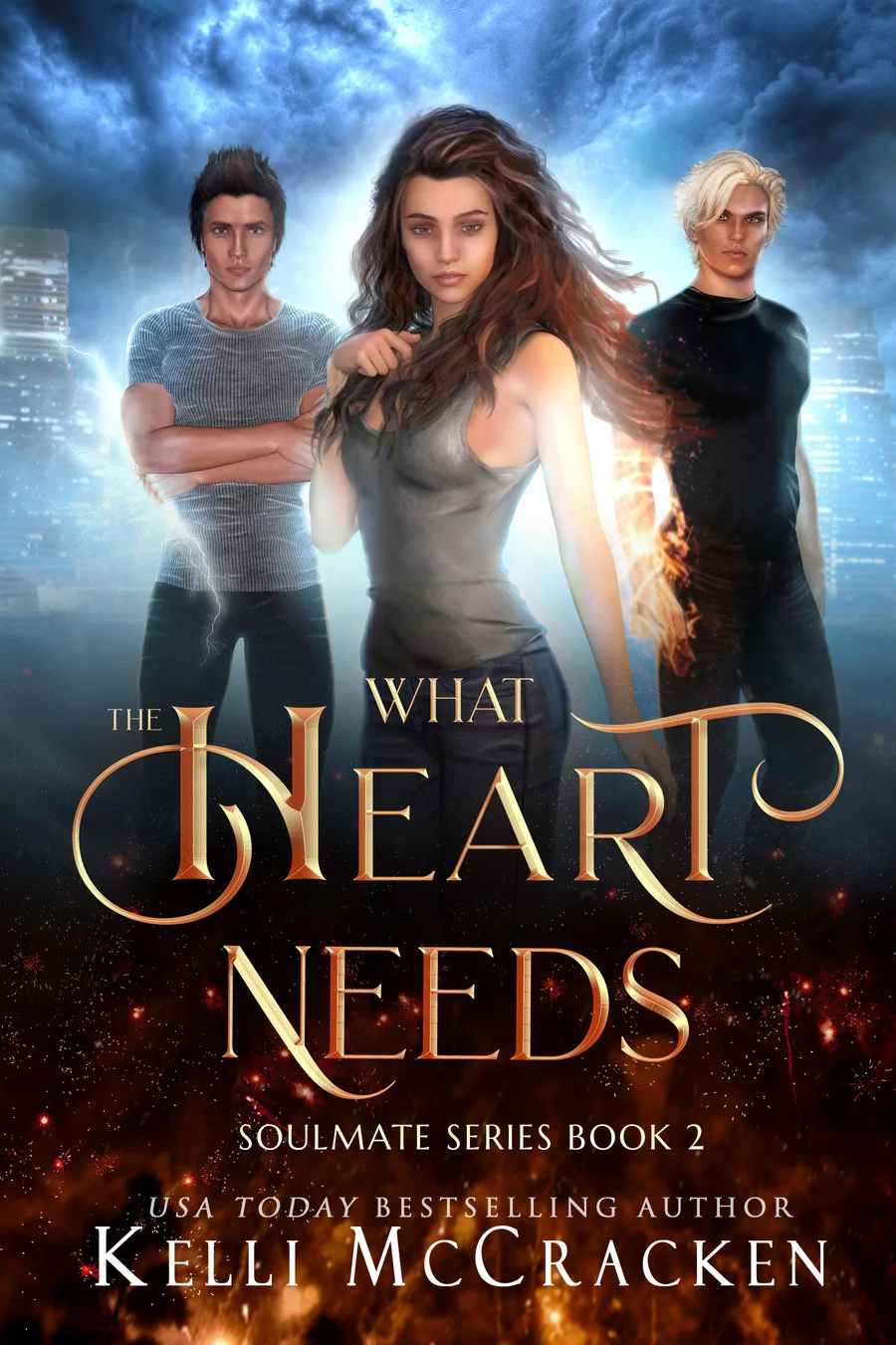 What the Heart Needs
SOULMATE BOOK 2
A secret pact. A reluctant hero. A twist of fate.
Between concerts and wedding plans, Dylan almost missed the glitch in the soul connection he shares with Heaven. Yet the truth can't be denied for long. Something is interfering with his ability to sense her emotions, causing their empathic link to fluctuate. But when a mysterious package arrives, Dylan's worst fears become reality. Someone seeks to erase Heaven from his life.
Layne is hell-bent on mending his friendship with Heaven for Dylan's sake even if that means denying the painful truth of his heart. The more he is near her, the stronger his desire for her becomes. When Dylan enlists his help in protecting Heaven from a looming threat, Layne is torn between his duty to his friend and his passion for a woman he can never have.
Heaven's abilities are evolving. She can sense the energy of other beings, and what she feels within Layne ignites a connection that burns soul-deep. But matters of the heart will have to wait. Someone is making threats on her life, threatening to expose dark family secrets that will alter the course of destiny. Can Dylan and Layne help Heaven find her mysterious stalker in time to stop their malicious plan? Or will the blade of their hidden truths slice the trio apart?
What the Heart Needs is the second installment in the Soulmate Series. If you like alluring romances with suspense, soulmates, and supernatural twists, you'll love Kelli McCracken's compelling take on love, fate, and destiny.
Grab Book 2 in this slow-burn paranormal romance!