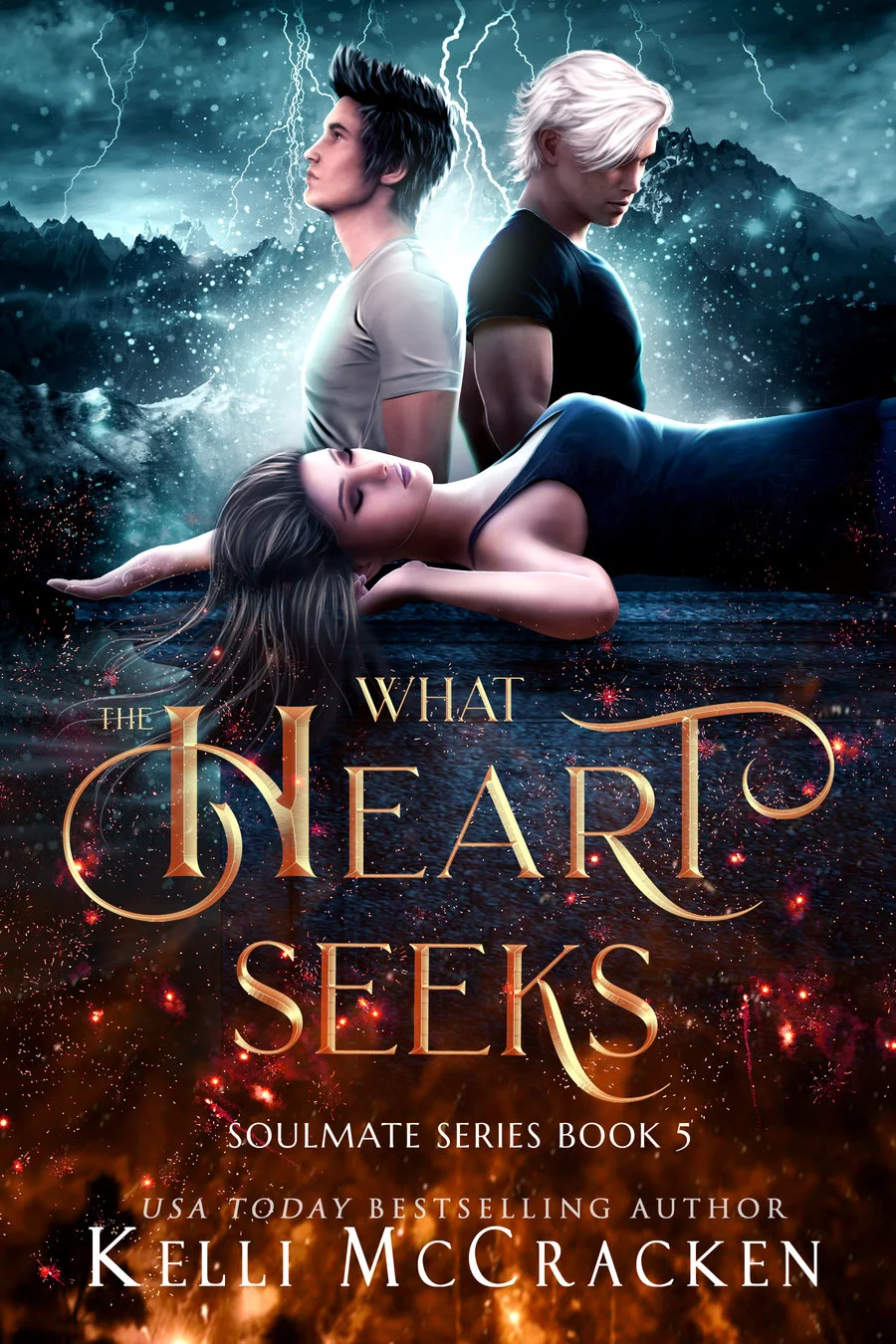 What the Heart Seeks
SOULMATE BOOK 5
A love scorned. A heart enraged. A soul shattered.
Dylan McBride never knew pain until he lost Heaven. Driven by desire to avenge her death, he spirals into a web of darkness. As frightening new abilities emerge, Dylan is determined to make his father feel his fury. But when Layne is assigned as his daughter's Keeper, Dylan's deadly obsession finds a new target.
Layne Perry's soul is shattered. Witnessing Heaven's death broke him. All he has left now is to honor her memory by keeping her daughter safe. No matter the cost. Countless threats circle the child, and Layne is willing to sacrifice whatever it takes to spare Adalyn from meeting the same grisly fate as her mother.
Adalyn has a secret. One that will shift reality as they know it. Yet, her revelation is overshadowed by a startling truth that plunges her young life into chaos. As the two men desperate to protect her square off in battle, one bitter lesson becomes clear. Those who fight hardest have nothing left to lose.
What the Heart Seeks is a paranormal romance full of suspense, soulmates, and supernatural twists. If you like vibrant worlds, mystical characters, and heart-pounding romance, you'll enjoy this epic tale of love, light, and darkness.
Grab Book 5 is this slow-burn paranormal romance!