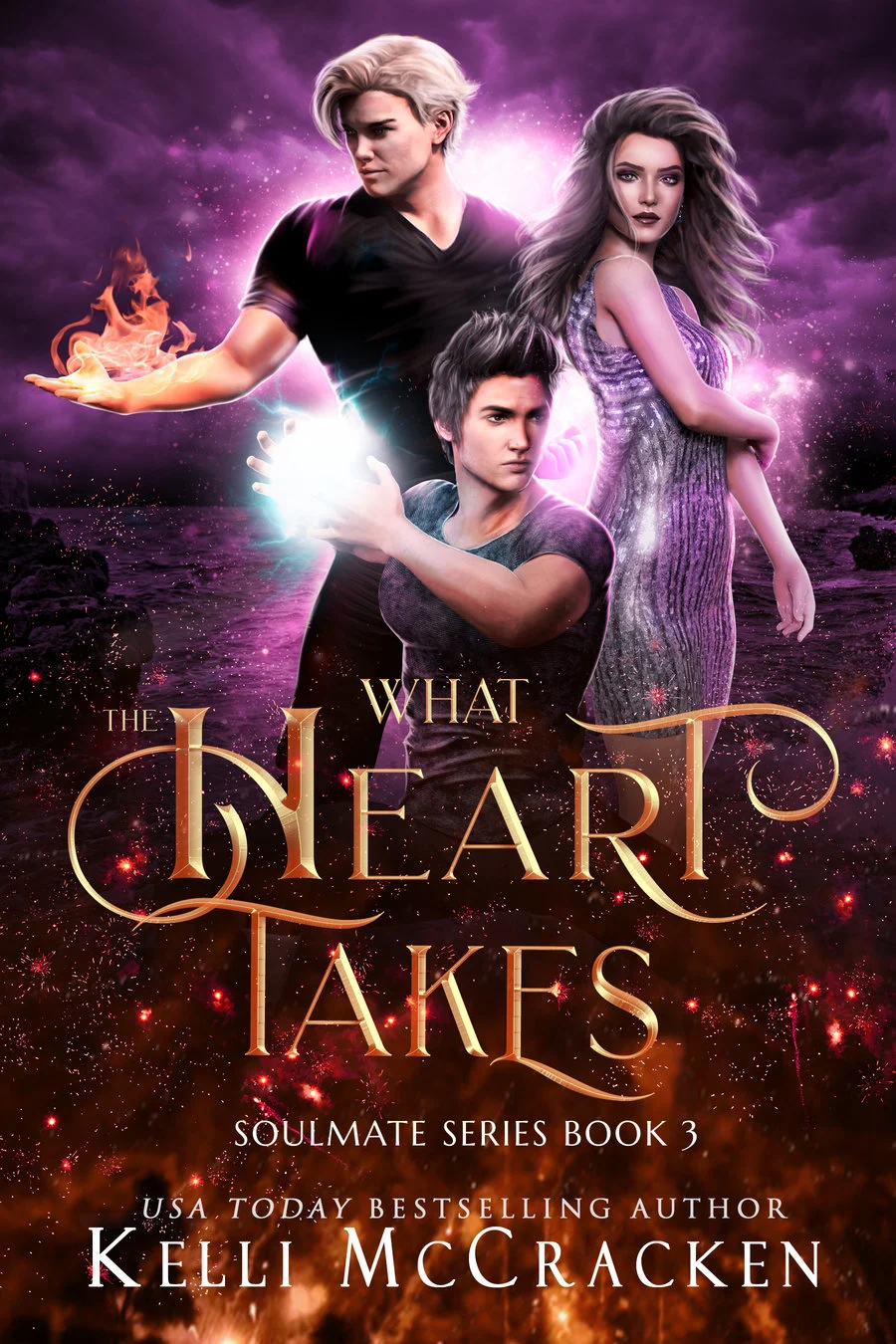 What the Heart Takes
SOULMATE BOOK 3
A promised love. An ancient affinity. A Keeper's sacrifice.
Dylan McBride loathes hiding—from his fans, the press, and his father. Unfortunately, he's left with no choice after his dad threatens Heaven's life. With his greatest fear looming, Dylan will do anything to protect his wife and unborn child. Even if that means tolerating the deepening connection Heaven shares with her Keeper. He once called Layne friend, but now he fears they are battling for the heart of the same woman.
Layne is struggling to control the fire within him, but accepting his role as Heaven's Keeper is far more difficult. She affects his mind, body, and powers in a way no woman ever could. Simply being near her is waging war on his heart and soul. Yet, for the moment, that's the price that destiny demands.
Heaven can't escape her haunting clairvoyant visions. If they are allowed to come to pass, she'll need Layne's protection more than ever. Though he's taken to his Keeper duties, she can sense the hesitation that's preventing him from accessing his true power. Only together can they deepen their bond and arm themselves with the strength needed for what's to come. However, as the lines of friendship become blurred, Heaven learns there's a thin line between love, hate, and… fate.
What the Heart Takes is the third installment in the Soulmate Series. If you like mesmerizing romances with suspense, soulmates, and supernatural twists, you'll love Kelli McCracken's compelling take on love, fate, and destiny.
Grab Book 3 is this slow-burn paranormal romance!